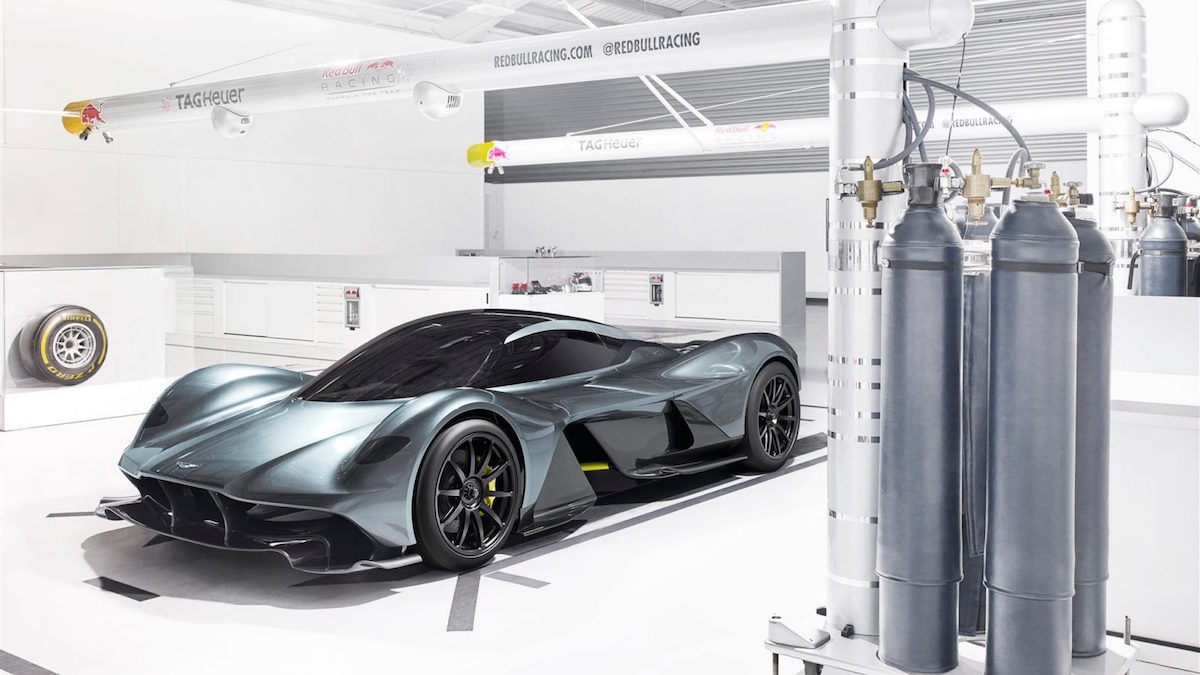 Formula 1 team Red Bull Racing have teamed with Aston Martin to create what is described as a "magical tipping point" in automotive design. The otherwise "brand collaboration" between RedBull and Aston go much deeper than nameplates; this special project to produce a truly extraordinary "hypercar" using the technical and design knowledge of both houses was paramount.
That Newey "Magic"
Adrian Newey, arguably the greatest F1 aerodynamicist in history, won an unprecedented 10 Formula One Constructors' Championships with Nigel Mansell, Alain Prost, Damon Hill, Jacque Villeneuve and most recently, Sebastian Vettel. His genius in creating his designs, (initially by hand) is a rare gift in a business where Terabytes and CAD programs dominate the creative process. His focus is primarily on "packaging, efficiency and performance (what else would it be...?)
This was a long-desired opportunity to create a road-legal hypercar presumably now to challenge Ferrari's La Ferrari, the McLaren P1 and the Porsche 918. This design actually looks to shatter the previously recorded capabilities of the three mentioned as well as other examples built by Bugatti, Koenigsegg and Pagani.
The Fastest Road Car. Ever.
The joint project with Aston Martin's design director Marek Reichman and Adrian Newey (from RedBull Racing) will produce a vehicle with the fabled "1:1" power/weight ratio (one bhp per one kg) Word has it the AM-RB 001 will be 100% composite in construction. Between 99-150 examples will be built, (assume they're all pre-sold) with an additional 25 special 'extreme' versions bowing after. We're not sure if the Nurburgring would be the benchmark for top speed, perhaps Circuit Paul Ricard or VW's clandestine Ehra Lessein track in Germany (surely that's likely.)
Stay Tuned.