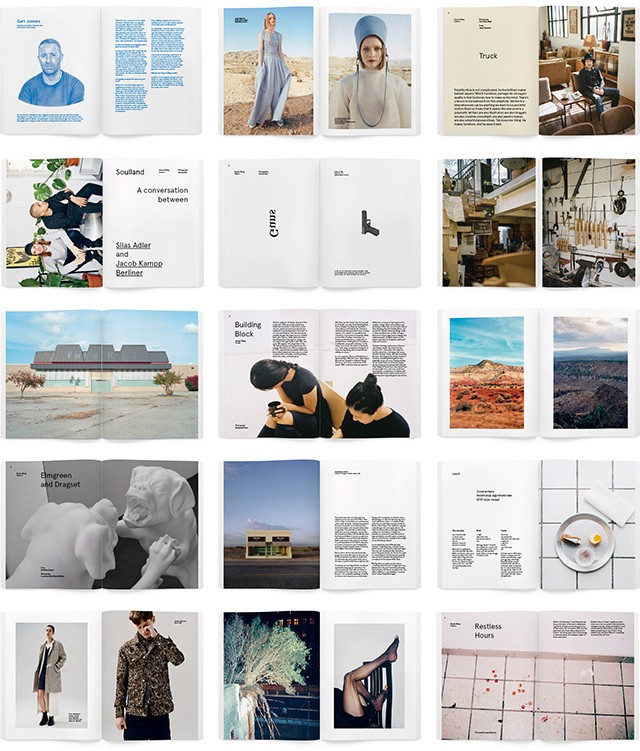 Our friends at NeedSupply and Danish company Soulland have teamed up to produce the latest issue (No.6) of the beautiful Human Being Journal for Spring 2015. This curated volume, ranging from interviews with Soulland partners Silas Adler and Jacob Kampp Berliner to Fantastic Man Publisher / Editor Gert Jonkers to commentary on design, hybrid food recipes, and amazing photography of New Mexico by Mikael Kennedy that make for an elegant mix of content, subjects and all things currently in their respective worlds. Head over to NeedSupply and order your copy.
Human Being Journal No.6 - $15.00
About NeedSupply
Need Supply Co. is a clothing and lifestyle store based out of Richmond, VA. We started selling vintage Levi's in 1996 but have since expanded our offerings to include men's and women's clothing and accessories. In 2008 we launched our web store and have been shipping worldwide ever since. Our home office houses our retail store front and everything from design and branding to online sales. We truly believe in the products we carry, carefully curating a mix of well-known brands and up-and-coming independent designers from the US and abroad.
About Soulland
Soulland was founded in 2002 and is owned by designer Silas Adler and CEO Jacob Kampp Berliner. Its design principles and aesthetics have their origins in Scandinavian artisanship combined with a contemporary feel, encapsulated by the Adler Fedora; a traditional men's fedora fused with a baseball cap brim, handmade in Copenhagen. Whilst always remembering its legacy, Soulland aims to push menswear forward in new directions.