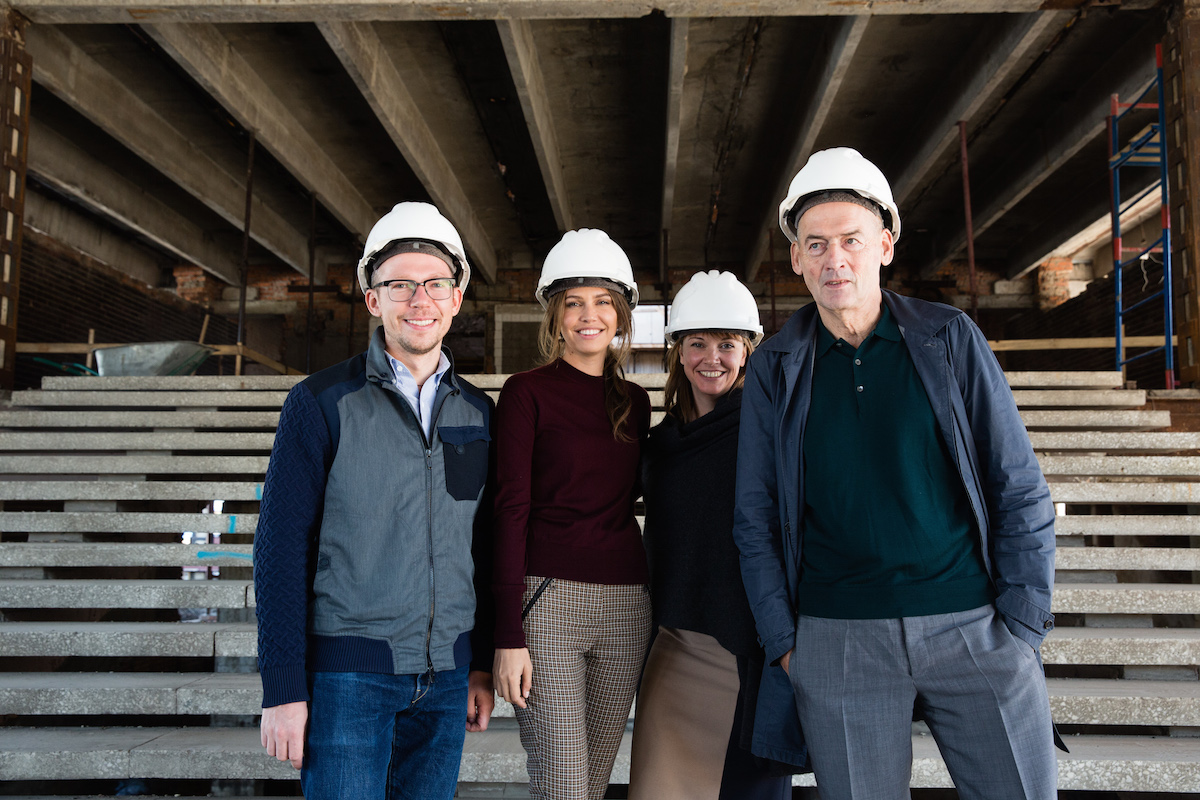 Garage Gorky Park, set to open Friday, June 12, is a result of a renovation of the abandoned 60's restaurant Vremena Goda (Seasons of the Year). The concrete pavilion had laid dormant for over 20 years. Dutch architect Rem Koolhaas and his team at OMA (Office for Metropolitan Architecture) repurposed the 5,400m2 (55,000 sf) structure, creating exhibition galleries on two levels, a children's art center, shop, café, auditorium and staff offices. The design preserves original Soviet-era artifacts and elements (certainly a nod to adaptive reuse and sustainability) - including a large mosaic, original tiles and brick.
The clever double-layer polycarbonate outer skin acts as a light filter with the 'party piece' being a pair of enormous vertically movable panels on either side of the building.
About the Garage Museum of Contemporary Art
Founded in 2008 by Dasha Zhukova, the institution is a place for people, art, and ideas to create history.
Through an extensive program of exhibitions, events, education, research, and publishing, the institution reflects on current developments in Russian and international culture, creating opportunities for public dialogue, as well as the production of new work and ideas in Moscow. At the center of all these activities is the Museum's collection, which is the first archive in the country related to the development of Russian contemporary art from the 1950s through the present.
Garage Exhibitions spark engagement with art and culture while exploring issues of local and global relevance; Garage Education draws audiences of all ages through pioneering programs for both families and professionals; Garage Publishing makes major cultural texts available in Russian for the first time and innovates new publications related to Garage Archive, Exhibitions, and other activities; Garage Field Research invites practitioners to develop fresh perspectives on Russian art and culture; Garage Grants program supports young Russian artists and spearheads a range of activities that incorporate Russian artists into the global art community — all of which contribute to the Museum's role as a multifaceted hub for arts and culture.
Garage is a non-profit project of The IRIS Foundation.-- ©2015 GMoCA
Photo Credits: 1-3, Vladimir Filonov / 4-6, OMA / 7-8, Nikolay Zverkov