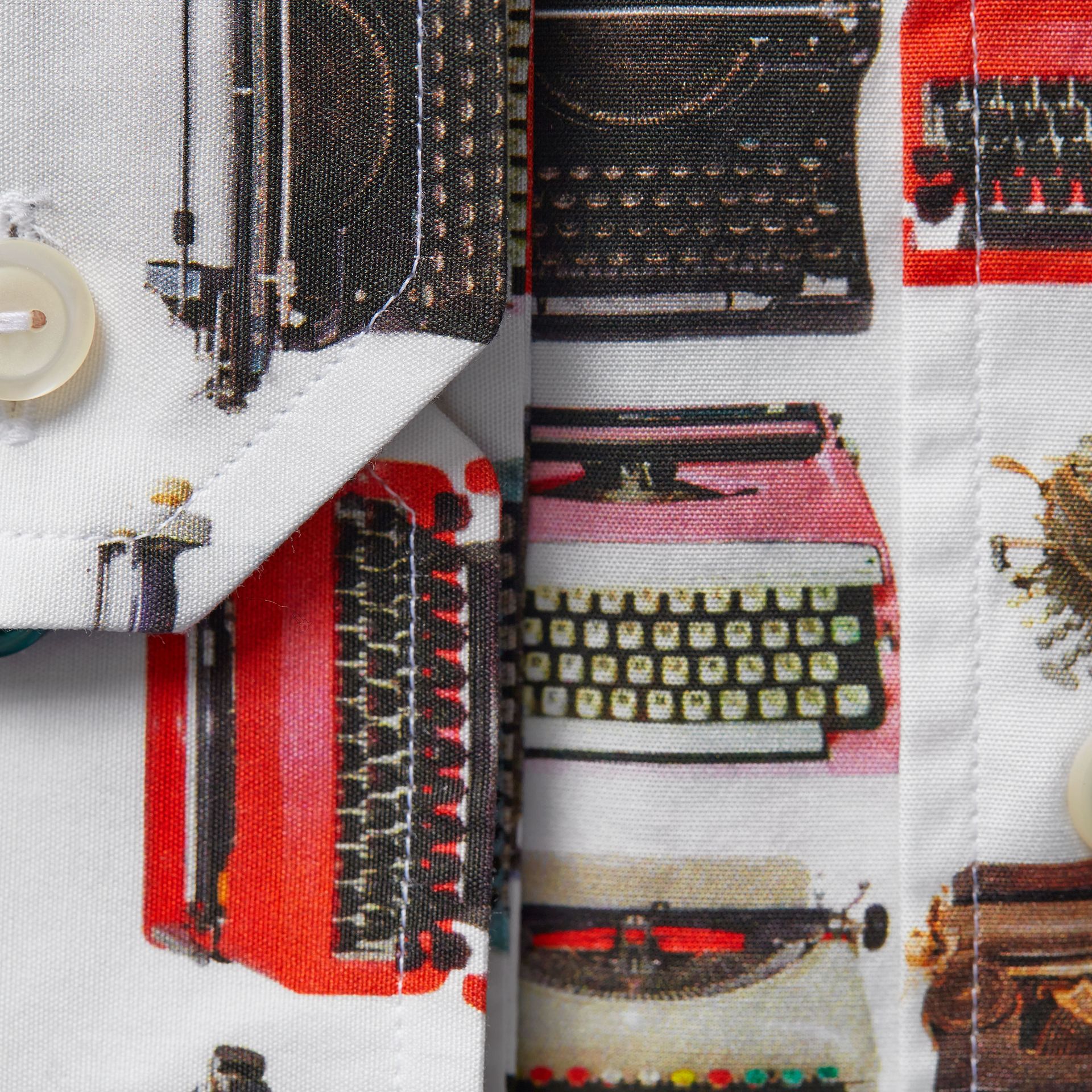 We have been fans of shirtmaker ETON for awhile now, and their new Spring collection continues to fuel our inspiration.
Maker's Description:
Elevate your wardrobe with this unique and playful typing-machine print. It's perfect if you are in a creative mood and want to wear something contemporary-cool. The motif is printed on a crisp, durable and versatile poplin fabric. Wear this shirt with a navy unlined jacket or unbuttoned with a pair of denims for a more relaxed outfit.
- Features a playful type-machine print
- Printed on a crisp poplin fabric
- Classic white buttons and single button cuffs
Price: $285
About ETON
The Swedish shirtmaker, begun in 1928 by David and Annie Pettersson, to this day, remains one of the world's leading producers of fine shirts, suiting and accessories. At the "Syfabriken' in Gånghester, near Borås in southern Sweden, a happy accident of sorts occurred at the beginning of the Great Depression, after the Pettersson's were forced to close their sawmill. They retooled their factory to create shirts, and sublet surplus space to local shoemakers and manufacturers to keep the lights on, the company was renamed "Skjortfabriken Special", or 'Special Shirt factory'.
With steady production until the end of WWII, the premium fabrics ban was eventually lifted, compelling the Pettersson's to venture out to find still finer and more varied fabrics for their products. They eventually made it to London, eventually opened a shop there and the Eton name was established. This was a result of finding a name that would be easy for English-speakers to pronounce, while at the same time adding prestige, naming the company after the exclusive men's college.