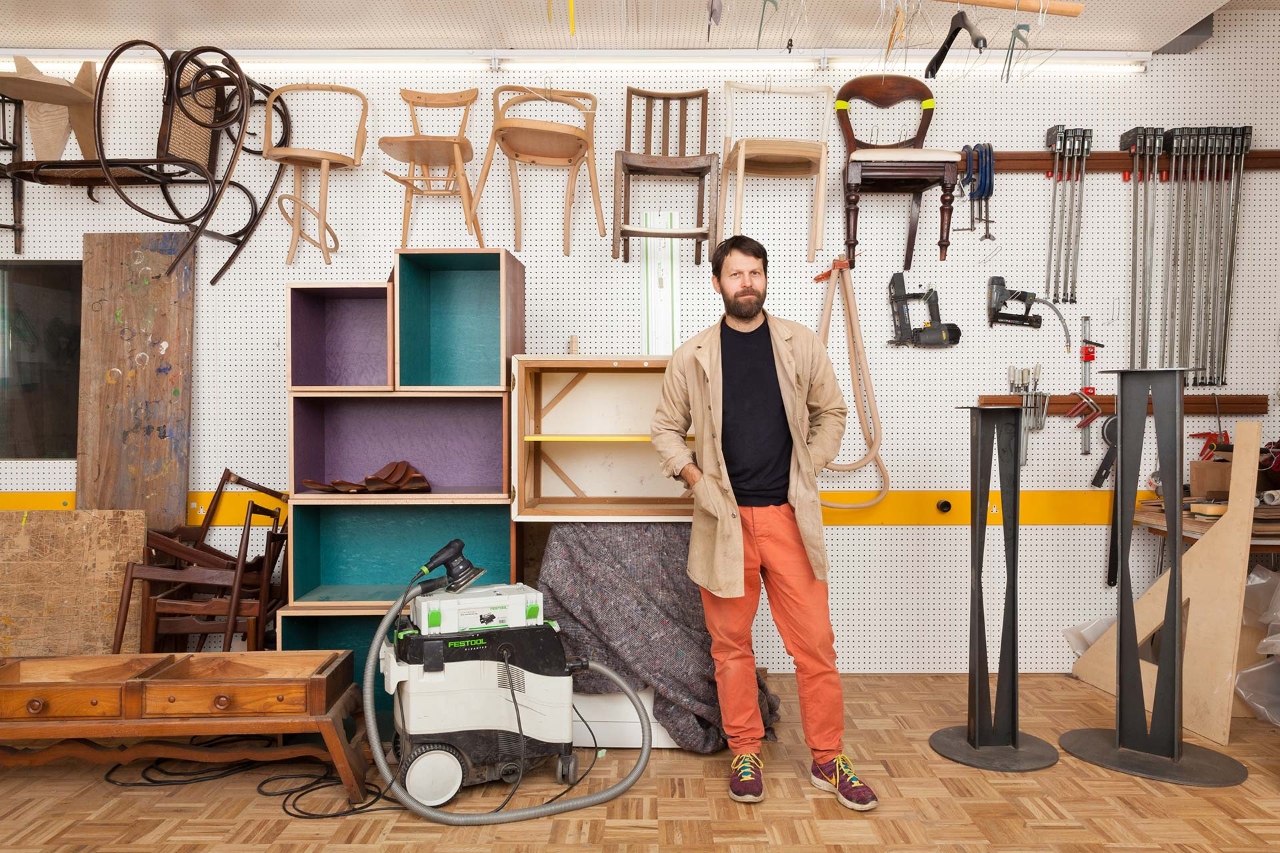 We became aware of Martino's work from the '100 Chairs in 100 Days' project in 2007, where he effectively re-purposed and built original chairs from pieces of discarded furniture. This was a great creative exercise as well as a direct commentary on up-cycling and sustainability. Martino has recently created an incredible window design program for Italian fashion house PRADA.
Corners is an evolutionary window design concept by Martino Gamper in collaboration with Prada which pays homage to the humble corner. The design draws its inspiration from perspective, fragments and contrasts between natural materials. Those elements are enhanced by the simplicity of a corner which is a common thread for all the displays. Corners is a space within a space, making each display a unique story designed to evolve with the seasons.
-from Prada Press Release
About Martino Gamper
Martino Gamper (b. 1971, Merano, Italy) lives and works in London. Starting as an apprentice with a furniture maker in Merano, Gamper went on to study sculpture under Michelangelo Pistoletto at the Academy of Fine Arts, Vienna. He completed a Masters in 2000 from the Royal College of Art, London, where he studied under Ron Arad. Working across design and art venues, Martino Gamper engages in a variety of projects from exhibition design, interior design, one-off commissions and the design of mass-produced products for the cutting edge of the international furniture industry.
Images ©Martino Gamper / Prada